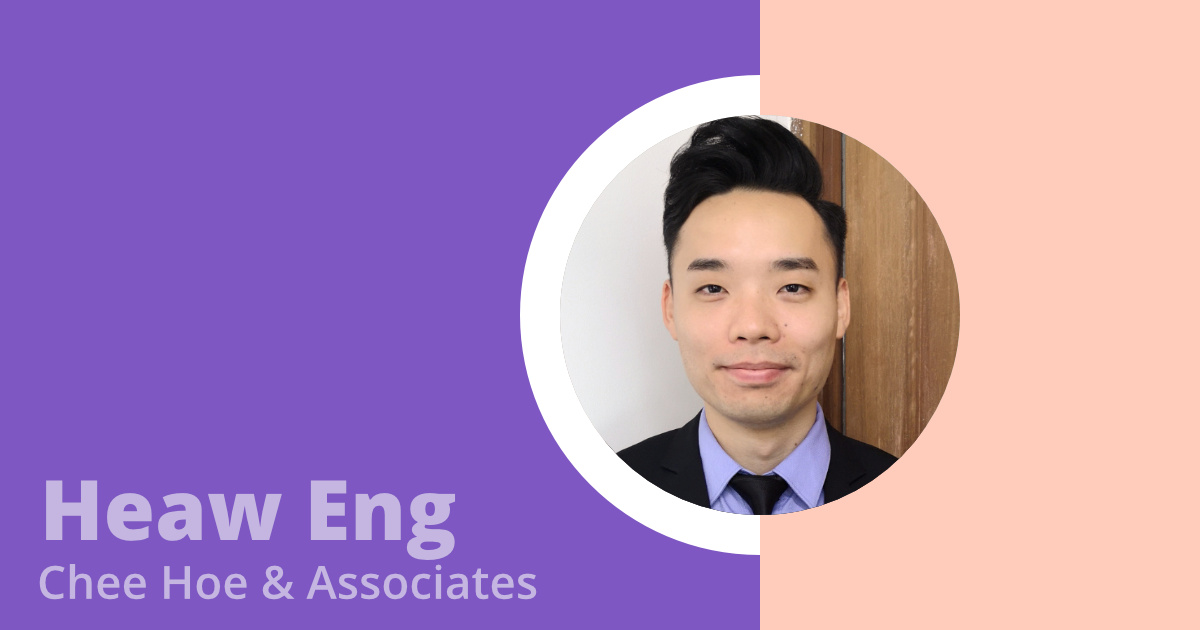 Chua Heaw Eng
Legal Associate
Area of Specialisation:
Contractual Disputes
Insolvency
Debt Recovery
Family
Others
Contact Me →
Lawyer Profile
Mr. Chua Heaw Eng graduated from the University of London with LL.B (Hons) in 2015 and obtained his Certificate in Legal Practice in 2017. He was admitted as an Advocate and Solicitor of the High Court of Malaya in November 2018.
Prior to joining Messrs Chee Hoe & Associates in July 2021, he practiced in general civil litigation. He has experience in dealing with corporate disputes, construction matters, debt recovery, defamation, employment matters, family matters, land disputes, land acquisition and strata management disputes.
He is currently in the firm's dispute resolution team and is handling the employment, family, strata management and other general civil litigation portfolios.
Schedule a Legal Consultation
If you have a legal enquiry for me, please briefly explain your matter below and we will try to get back to you the soonest possible.
Other Information
Practice Areas
Construction Disputes
Corporate Disputes
Contractual Disputes
Debt Recovery
Defamation
Employment
Execution
Family
Insolvency and Winding Up
Land Acquisition
Land Disputes
Strata Management
Qualifications
Bachelor of Laws, LL.B (Hons), University of London
Certificate in Legal Practice (CLP)