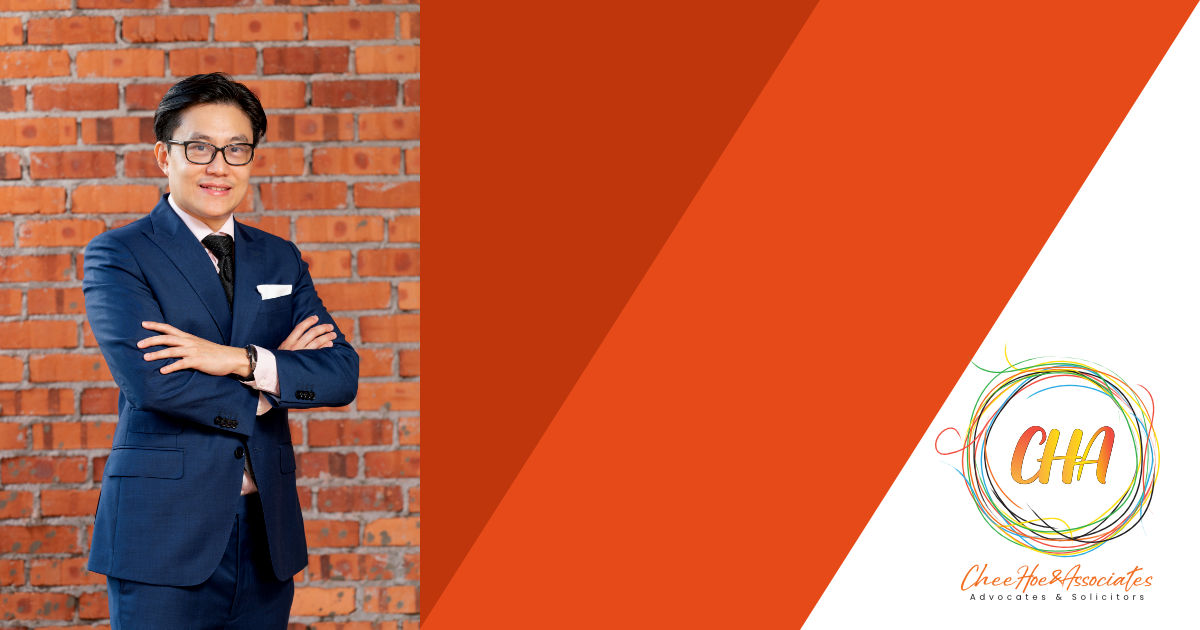 Lai Chee Hoe
Litigation Partner
Area of Specialisation:
Litigation
Strata Management
F&B
Corporate Advisory
Others
Contact Me →
Lawyer Profile
A Certificate of Legal Practice ("CLP") Book-prize winner for General Paper, author of "Strata Management Practice & Procedure" published by CLJ Publication 2019 edition, admitted and enrolled as an advocate and solicitor of the High Court of Malaya in 2005.
He sits in the focus committee amending the Strata Management Act 2013 and updates strata management related cases regularly in blog.burgielaw.com.
Mr Lai specialises in both civil, corporate and construction litigation in particular strata management and housing development disputes. He provides corporate advisory works and advises developers on strata related pre-emptive actions.
He argues complicated strata management issues in court regularly and is constantly sought after to provide trainings and talks. He acts for joint management bodies (JMB), management corporations (MC) and developers. He also acts for the Bar Council on various cases.
He is empanelled with the Asian International Arbitration Centre ("AIAC") as a Chartered Arbitrator (fellow of CIArb) and as a Certified Adjudicator. He is also an Associate of the Malaysian Institute of Chartered Secretaries and Administrator.
Schedule a Legal Consultation
If you have a legal enquiry for me, please briefly explain your matter below and we will try to get back to you the soonest possible.
BOOK
Strata Management Practice & Procedure
A Comprehensive Explanation on the Processes, Forms & Precedents
Author: Lai Chee Hoe
Publisher: CLJ Publication
Visit Publisher's Website →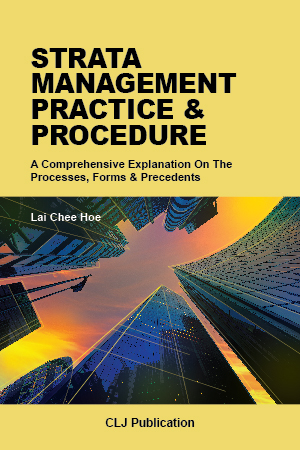 Other Information
Practice Areas
Anton Piller
Bankruptcy
Civil Litigation
Company Law
Corporate Advisory
Corporate Due Diligence
Corporate Litigation
Debt Recovery
Distress Proceedings
Employment Disputes
Industrial Relations Disputes
Franchising or Licensing
Housing and Mixed Development Projects
Probate & Letter of Administration
Shareholders' Disputes
Strata Management
Winding Up
Writ of Possession
Write of Seizure & Sale
Qualifications
Bachelor in Law, LL.B (Hons)
ACIS (Institute of Chartered Secretaries & Administrators)
Certificate in Legal Practice (CLP)
Certified Adjudicator (KLRCA Panel)
Chartered Arbitrator (KLRCA Panel)